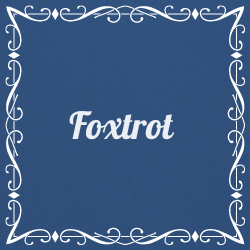 Foxtrot Dance Lesson
A foxtrot dance lesson is happening at our McKinney dance studio! Join us for a dance lesson and experience the magic of this timeless dance style.
The Foxtrot is a classic ballroom dance that has been popular for decades, and it's easy to see why. The smooth and flowing movements of the Foxtrot create a graceful and sophisticated atmosphere that will transport you back in time. Whether you're a seasoned dancer or a beginner, our expert instructors will guide you through the steps.
The event will begin with a beginner-friendly dance lesson where you will learn the basic steps of the Foxtrot. Our instructors will break down each move and provide plenty of one-on-one attention to ensure you feel confident and comfortable on the dance floor.
Don't worry if you don't have a partner.  And if you're coming with a partner, even better!
Grab your dancing shoes and join us for fun and excitement.
Registration is required.