Ballroom Dance Lessons
Every Dance
Every Age
Every Occasion
New Student Special
Let's Get Acquainted
One 30-minute private lesson (good for singles and couples) and One Group Class and One Practice Party
All Levels Welcome!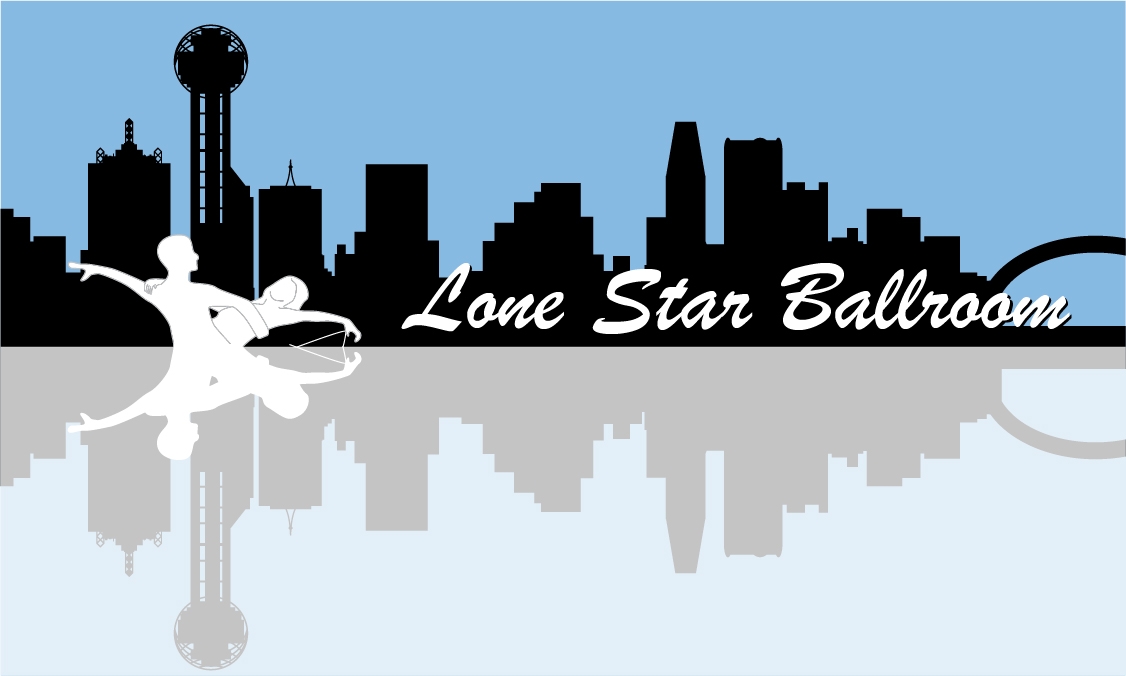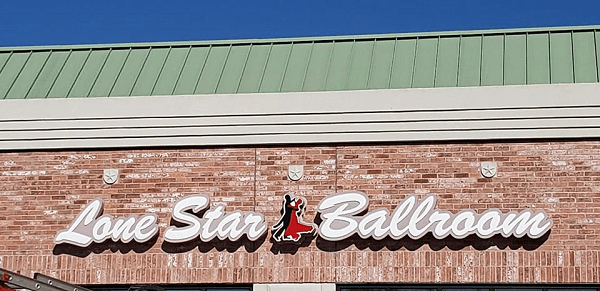 Lone Star Ballroom 2.0
Lone Star Ballroom is Expanding to a 2nd location!!!
We are hard at work getting our 2nd location ready for opening within the next few weeks!  Don't worry, our Design District location is still open! We are just expanding, by opening an additional studio in the heart of McKinney.  Our new location will be located at:
Orchid Centre
4150 Eldorado Pkwy, 400
McKinney, TX 75070
Phone Number: 469.907.1003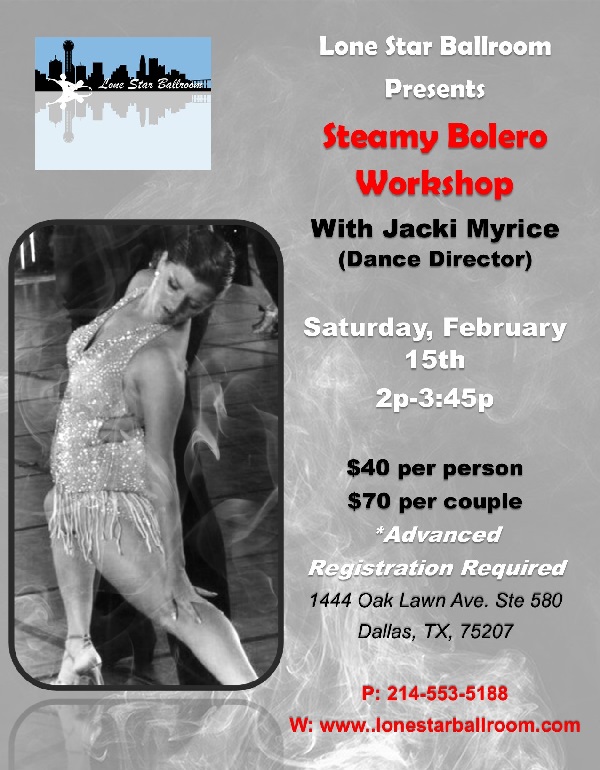 Steamy Bolero
Looking for a way to spend your Valentine's Day or President's Day Weekend?  Are you located in the Dallas-Fort Worth Metroplex and want to try something new? This is for you! This workshop is open to everyone willing and able.  Bolero can be best described as a Latin based dance with Rumba and Waltz Styling. Think "dramatic Rumba".  Advanced registration is required.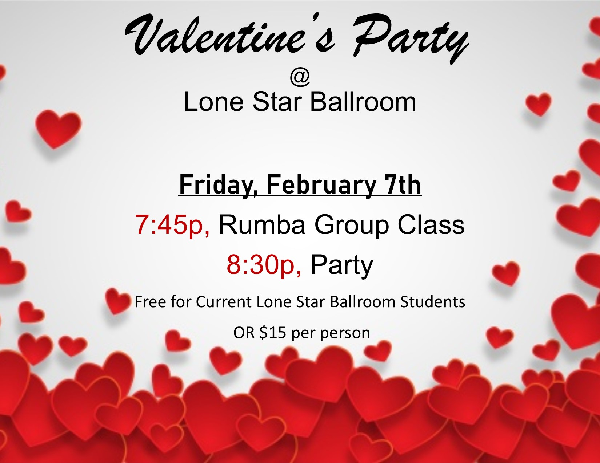 Valentine's Party
 Come celebrate the season of love at Lone Star Ballroom's Valentine's Party. No partner necessary. Singles and couples welcome. Rumba, the dance of love, will kick off the night with a 7:45p Group Class. 8:30p will kick-off general dancing for various dance styles. BYOB . Cost is $15 per person. Active Lone Star Ballroom students entry included in your membership. 
Established in September of 2017, Lone Star Ballroom is a social and competitive dance school located near the heart of the downtown Dallas, off of Oak Lawn and Market Center. With a warm and welcoming atmosphere, we look forward to sharing our love of dance with you.
Studio Address
1444 Oak Lawn Avenue
Suite 580
Dallas TX  75207
Whether you want to just scoot around the dance floor or perform exhibitions, we have a dance style for all of your needs. Ballroom, Latin, ,Tap … we've got you covered!
If you are a kid or just a kid at heart, dancing is for you! So, let's pick a song and get started.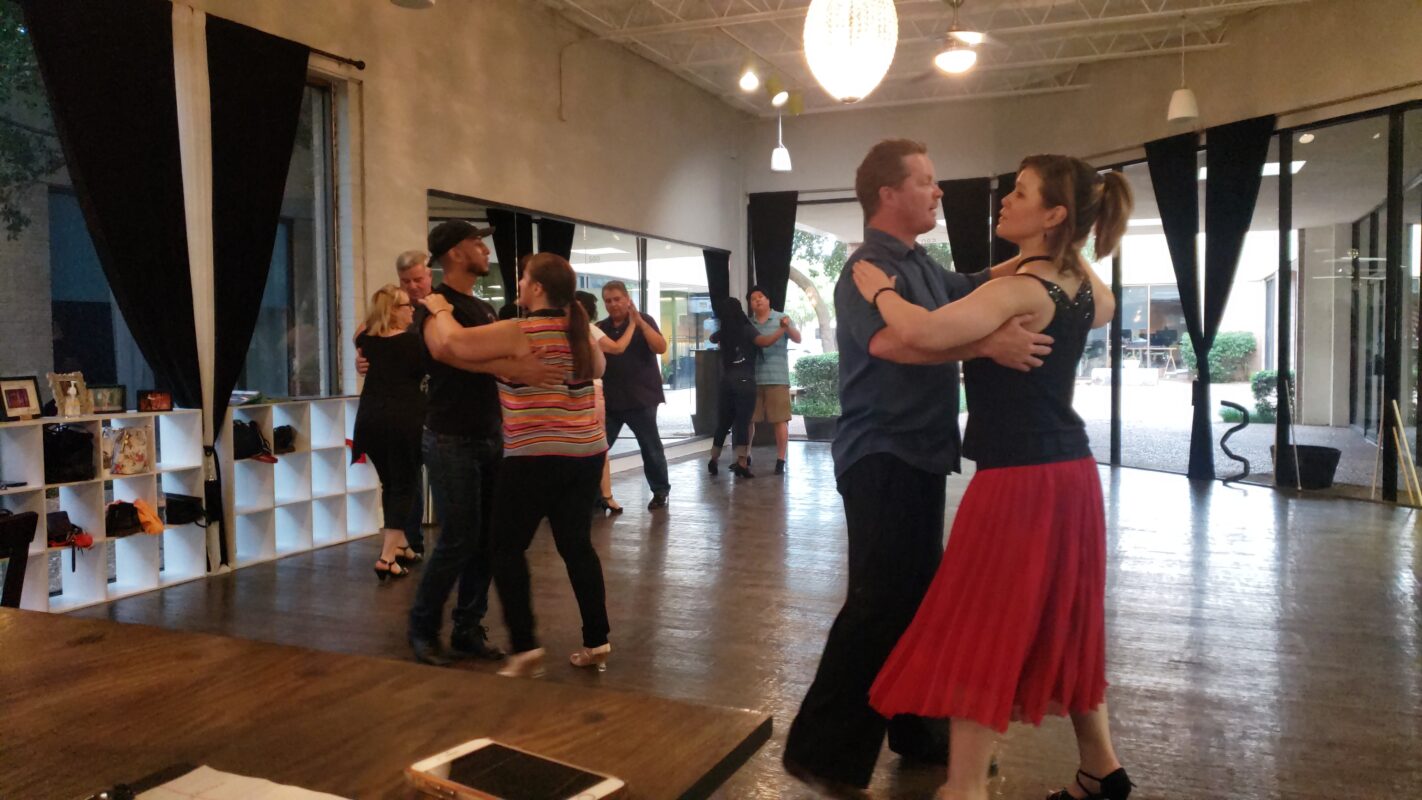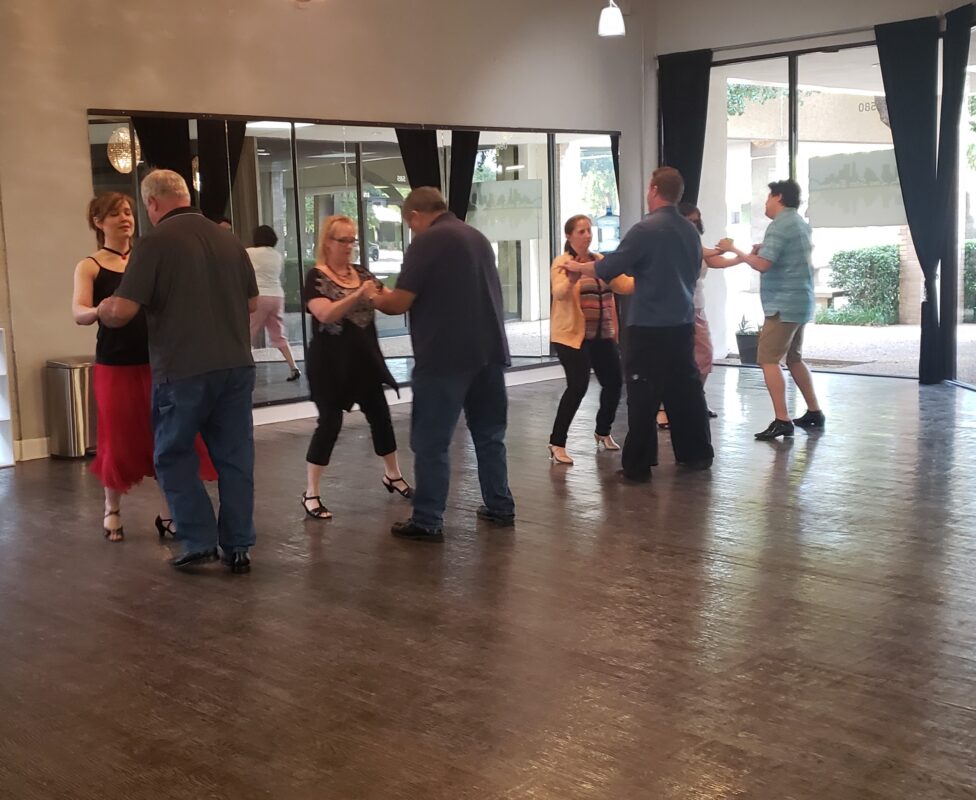 Private Lessons
As a beginner, intermediate or advanced dancer, you may want one-on-one attention from one of our skilled instructors. We'll go at your pace and focus on a specific technique. We want to help you reach your dance goals.
Group Classes
Group classes are a great compliment to your private lesson. Group classes vary content from day to day and are offered at convenient hours. You will have the opportunity to meet and learn from our team of professionals. Singles and couples are welcome!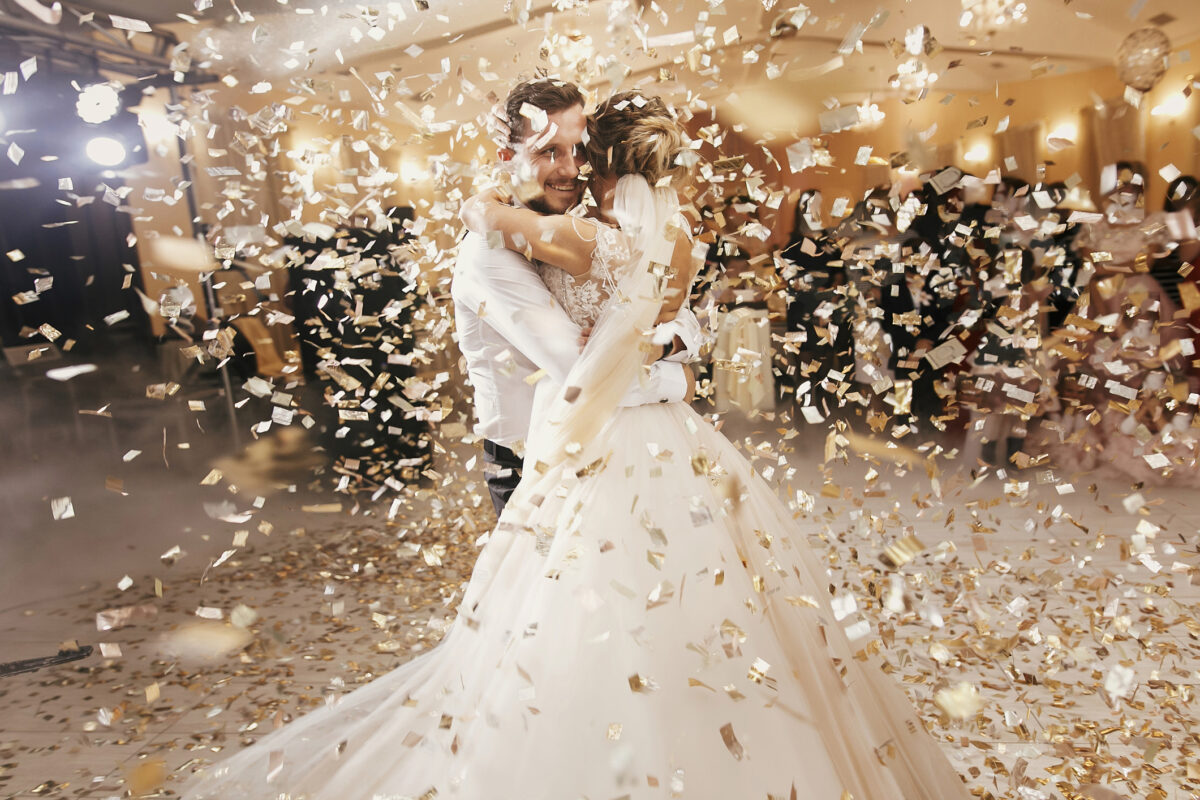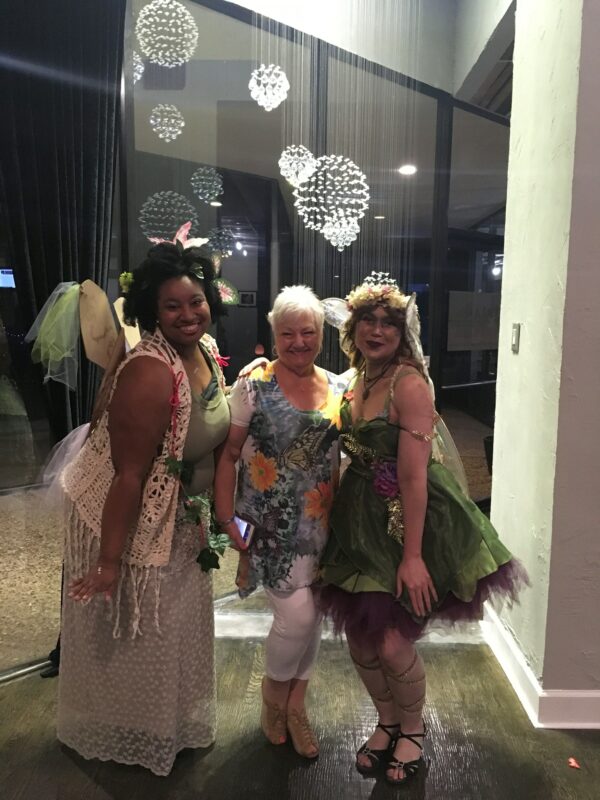 Wedding & Special Event
We can help make your special day just that much more special. Not only will we tailor a routine to your exact taste and skill level, but we will teach it to you in a fast, fun and easy manner that allows you to pick up the choreography quickly.
Children & Youth
We help youth express themselves artistically through ballroom dance. Each student will develop physical strength, agility, coordination, stamina, endurance and overall fitness. Dance promotes discipline, teamwork, respect, grace, elegance, style, creativity, and musicality. Participation will improve communication skills and contributes to positive psychological benefits, as well as elevated self-esteem. Private lessons, group classes and camps available.
Celebrations
Once a week we offer a fun, friendly environment for our students to apply what they've learned. Our parties are an essential part of your learning and will help you to become the best possible dancer.
feel at home dancing here
"The nature of dancing is uplifting and therapeutic," Ann Michelle says.
81 Years Young
One thing I've always enjoyed doing is dancing. I became widowed in 2009 and began dancing again. I once read if a person learns to dance, they'll never be lonely. In 2010 I was diagnosed with Parkinson's disease. When I dance I DO NOT have Parkinson's symptoms at all. I used to laugh at people who once the music was on, they couldn't wait to get on the dance floor. And now, that's happened to me. My balance is near perfect. I'm dancing!
Lone Star Ballroom has provided a place for me to dance. Ann Michelle encouraged me to do a showcase performance 3 years ago, and I've been in every showcase but 1 since. 
Happy Dancer
Lone Star Ballroom has given me the confidence to go on the dance floor and perform. Every time I get better and better at socially dancing.
It's all about slow and steady, but it's totally worth it if you like to look good when you're dancing. You'll definitely outshine anyone who hasn't had ballroom training.
Dancing Together
For my Christmas gift, my husband bought a package of ballroom dance lessons. We've been having a wonderful time. The private lessons with Gary are full of great instruction. We enjoy the group les
sons and practice parties on Friday nights – we haven't missed one since we started. Ann Michelle and Gary are very professional and knowledgeable and make the learning process fun!
Subscribe to Our Newsletter
Subscribe to Our Monthly Newsletter to Stay Current on Upcoming Events & Classes