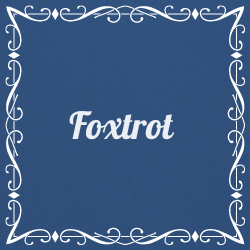 Foxtrot Dance Party
Put on your dancing shoes because the Foxtrot happening at our McKinney dance studio! Join us for an exciting evening of a Foxtrot dance party.
We'll crank up the music and let you put your new skills into practice during our Foxtrot dance party. Don't worry if you don't have a partner.  And if you're coming with a partner, even better! You can perfect your Foxtrot skills together and create a special connection on the dance floor.
So what are you waiting for? Grab your dancing shoes and join us for fun, laughing, and dancing night. Book your spot today and get ready to Foxtrot the night away!
Registration is required.