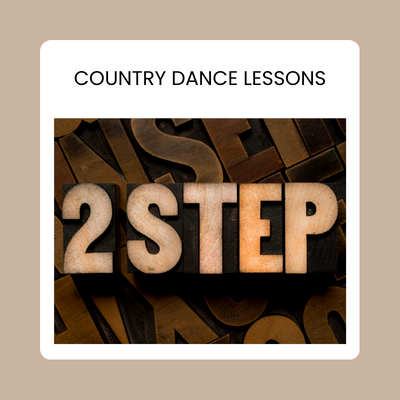 Learn how to 2Step dance
Are you looking for an exciting way to kick off your weekend? Join us at our dance studio for a Country 2Step group dance lesson this Friday night.
Get ready to move and groove to some of the best Country music around as our talented instructors guide you through the steps of this classic dance style. Whether you're a seasoned pro or a beginner, our welcoming atmosphere and friendly community will make you feel right at home.
Our studio is the perfect place to let loose and have a great time with friends, family, or someone special.
So come down this Friday night and join us for a Country 2Step dance group lesson.