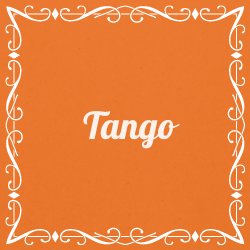 Tango Group Dance Lesson
Get ready to ignite your passion for dance with the captivating Tango. Join us for an unforgettable time as we dive into the passion, intensity, and footwork that define this dance style. Whether a seasoned or curious beginner, our instructor will lead you through the steps and movements that make the Tango truly mesmerizing. Don't miss this opportunity – come dance, connect and let the music guide your steps.
The cost of this dance is PER PERSON. If registering as a couple, please submit a separate registration for EACH individual.