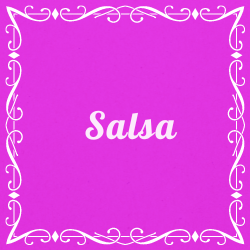 Salsa Group Dance Lesson
Join us for an exhilarating evening of rhythm, movement, and vibrant energy at our Salsa Group Dance Lesson. Whether you're a beginner looking to step up your dance or an experienced dancer wanting to refine your Salsa skills, our friendly and welcoming dance studio is the perfect place to learn the joy of Latin dance. Our instructor will guide you through the steps and techniques, ensuring a fantastic learning experience. Don't miss this opportunity to dance to the infectious beats and connect with a community of other dances.
The cost of this dance series is PER PERSON. If registering as a couple, please submit a separate registration for EACH individual.